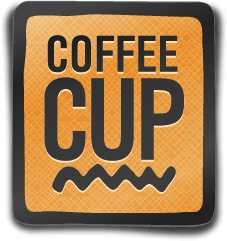 Who hasn't messed up a WordPress page or post to the point where it is beyond repair and you wish you could just start over? I hear ya!
What many new WordPress site owners do not realize is that WordPress does in fact keep all previous "saves" or revisions. Just scroll down to the bottom of the page or post you want to revert back to and you'll see the long detailed list of the dates and times you have revised that post or page. Choose the last revision listed before you started messing around and simply restore. Now you can start over — more carefully this time.
Sounds simple right? It is! However, it is amazing how many new WordPress users don't know that little life saver is available to them by simply scrolling to the end of the editor page!
Another tip is to copy all the files for your theme to your hard drive as a back up. You never work off these copies — they are considered "hands off" and only to be used to restore your theme if needed. That way if you are playing in WordPress, with the style sheet file for example, and things don't turn out the way you like, you can restore with the copy you have safely tucked away — no harm; no foul.
When it comes to the working on CSS or theme PHP files, I have a different approach. Rather than make the changes within the WordPress editor (Appearance > Editor), I copy-n-paste the file I want to work on from the WordPress editor into my editor on my computer.
I use CoffeeCup – HTML & Web Design Software . CoffeeCup is not a WYSYWIG editor (What You See Is What You Get) like FrontPage, you do have to have a working knowledge of code to use this program.
I copy the file I want to play with into CoffeeCup and make my changes. I then copy-n-paste my revised version of the file into WordPress and check how things turned out. If I don't like the results, or didn't track every single change I made to the file, I can just hit the "undo" button in CoffeeCup to undo the latest change that may have caused the problem. I can keep doing this until I find the culprit!
As you can see with little effort you can easily restore any mistakes you make when playing with theme files, posts and pages!
At your service,